Fastest Theme for Affiliate Marketing Blog can increase your monthly revenue multiple times. Read How?
Does your Website takes time to Load?
If yes, then I am sure It will be affecting your Rankings on Google. That means your website is suffering a huge loss of traffic.
A lot of people make mistakes while choosing the right theme for their blog. Actually, Wrong Themes directly affect the rankings of the blog.
It becomes really important to use Light Weight themes for the blog.
Here are the list of benefits for using Light Weight Themes.
Fast Loading Time
Improved Rankings
Best User Experience
Before telling you the name of theme, I will show you my blog's loading speed.
Isn't it amazing?
Yes, it is a wonderful speed for a website. I am Currently using Generatepress for this blog.
Generatepress is the fastest theme for the websites. You can definitely check it out and I am damm sure that you will love this theme.
This post will cover the complete Review For Generatepress Theme.
Why Generatepress is the Fastest Theme for Affiliate Marketing Blog?
Their is no doubt that this is the best theme for Affiliate Marketing Blog but these things make it different from other themes.
The list starts below:
Less than 30kb: If you want your website to load faster than you must use a light theme. It is really necessary to load fast because the speed of the website directly affects your organic ranking. A light theme will give you a much better ranking, user experience, and a lot more.
Speedy Loading: This theme loads at a lightning-fast speed. Hence this improves the user experience. Google always looks for a website that loads fast.
Search Engine Optimized: SEO is another most important factor to gain traffic organically. Thus it is important to look for an SEO optimized theme. Otherwise, you may have to pay hundreds of dollars to developers for making theme SEO friendly.
GENERATEPRESS is available in two types, i.e, FREE and PREMIUM.
The Premium Theme definitely holds wonderful features like.
Full Access to Site Library
Unlimited Websites
1 year of updates and Support
40% Renewal Discount
30 Day MoneyBack Guarantee
Obviously, I always prefer to use Premium themes because of full control. I can control the complete website design with the premium plugin.
Premium theme also offers the following items:
1. Customization over Colors and Typography – The premium theme offers you to completely control the colors and typography. So that you can design your dream website according to your need.
2. Control over Layout – The premium theme allows you to change the layout settings according to your need. This feature suits best for those who wants to start blog website.
3. Page Builder Friendly – The Generatepress and Elementor Pro are the best combination over all other options. I always prefer to use both of them together.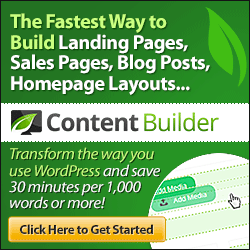 4. Compatible with almost every Plugin – It is really important for a theme to be compatible with every plugin. And this theme works perfectly fine with every plugin. Compatibility means that plugins don't affect the functioning of theme.
What you should prefer? PREMIUM vs. FREE
If you are really planning to take your blogging or affiliate marketing business to the next level, then I would definitely recommend you to buy Premium. A $49.95 investment is nothing in comparison to the results you will get.
Your sales depend upon the user experience with your website. I am also using Generatepress Theme for this blog and for my other website as well.
Otherwise, you can use the Free version as well.
Conclusion
In this blog post, you have read about the Fastest Theme for Affiliate Makreting Blog. Theirs no doubt that Generatepress is the Fastest Theme for Blogs. This Theme is best for the beginners because of its ease in customizations. You can surely purchase this premium version of theme.
Thankyou for reading. The Comments are always welcome.
Regards, The Dream Marketer.